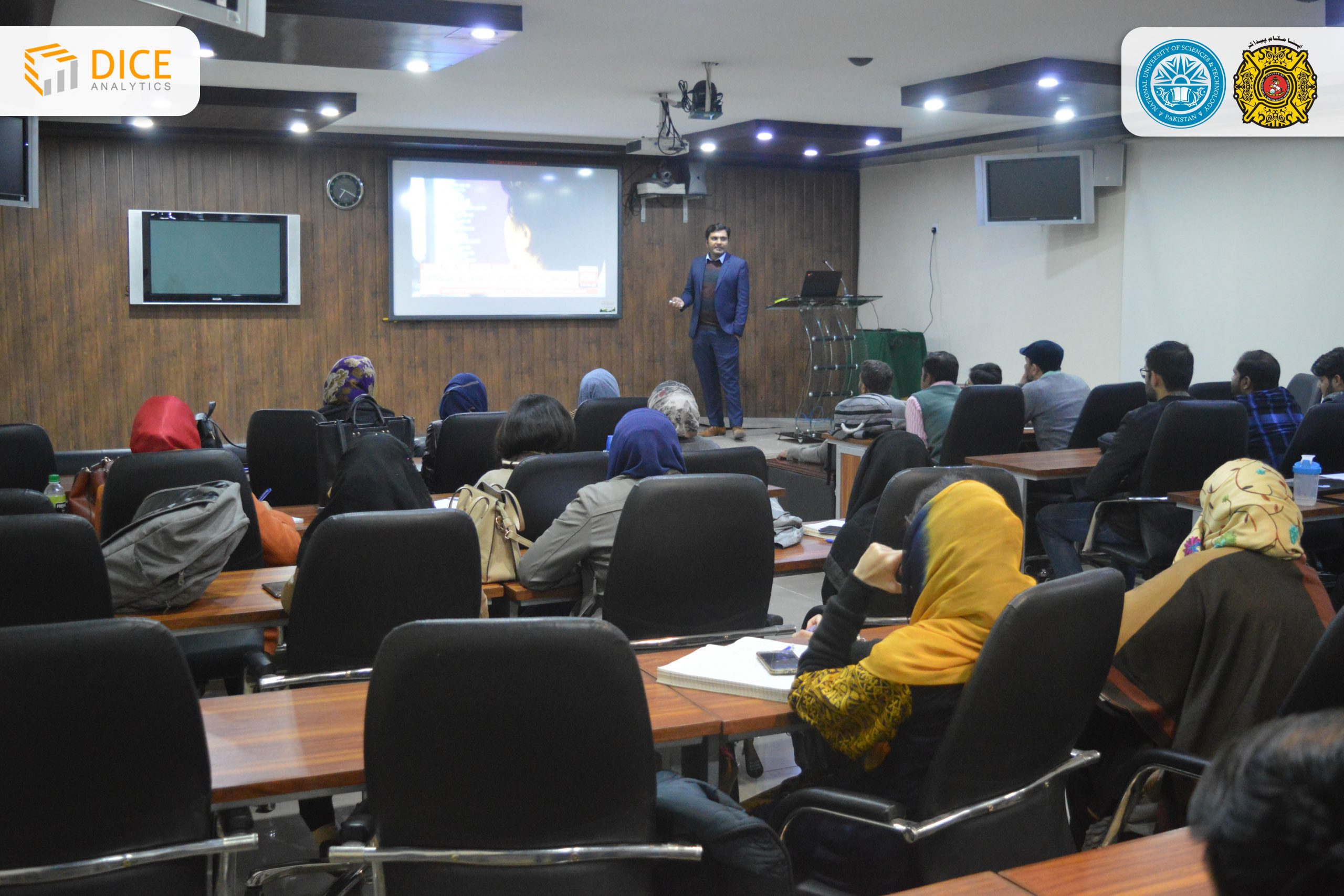 Dice Analytics in collaboration with NUST – College of Electrical and Mechanical Engineering conducted a Session on "Data Science & Big Data" on 6th January 2020!
Mr. Ali Raza Anjum, Co-founder Dice Analytics and Data Scientist, delivered a talk on boom of Data Science, Machine Learning, AI, Big Data and Cloud Computing in 2020 and why it is important for today's youth to empower themselves with top demanded skills and fill the gap on time!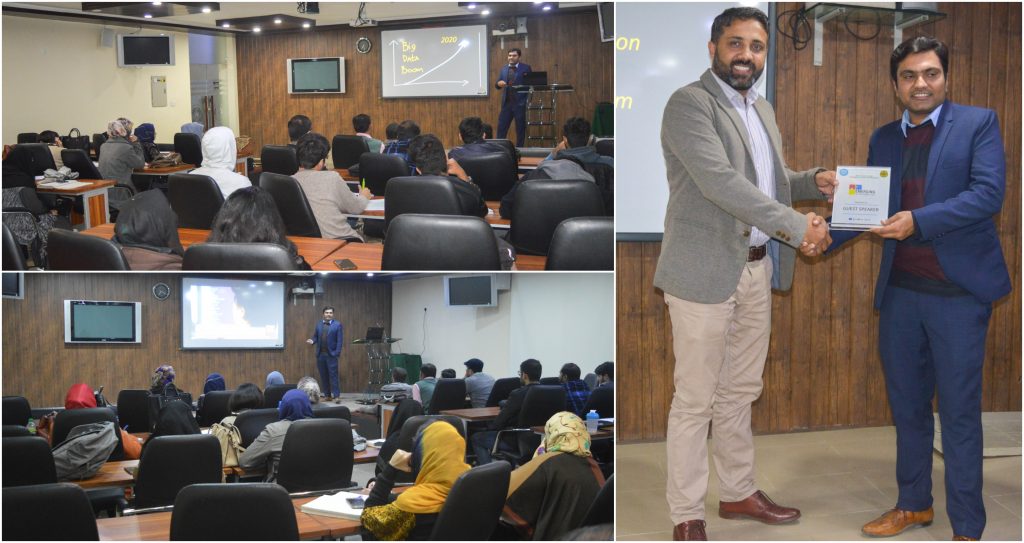 Dr. Ali Hassan, Head of Department
of Computer & Software Engineering at NUST-CEME presented the souvenir to Mr. Ali Raza Anjum and concluded the event on good notes.