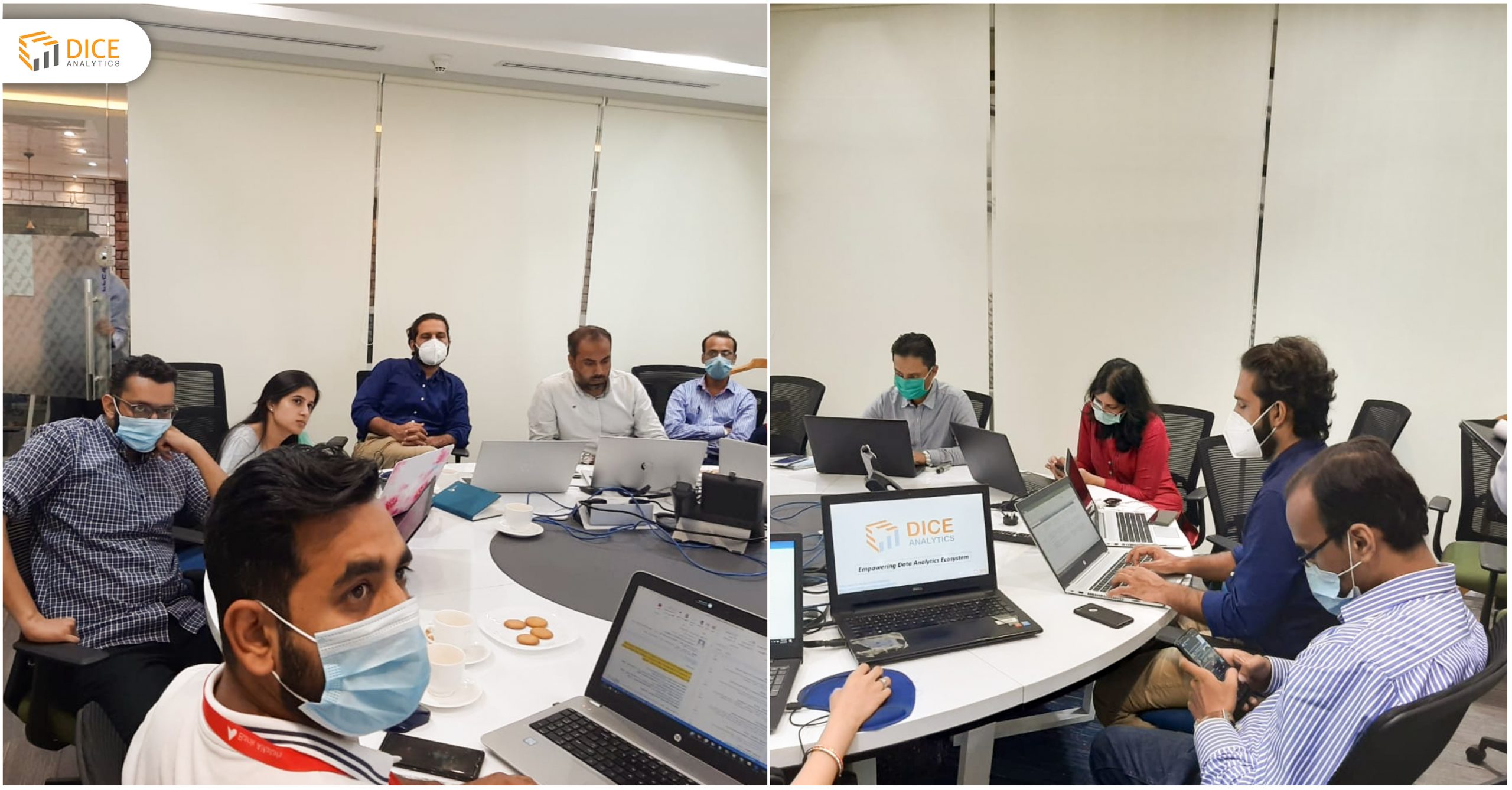 As organizations are becoming more data-driven, Data Science & related fields are emerging and growing at a faster pace. Employers are looking for such resources who are pre-equipped with latest tools & techniques so that they can apply in the organization's processes to keep up-to date with latest trends & become more efficient. Previously, Data Science was practiced by coders & programmers only because it was perceived as a technical domain but later the myth was busted. The field got popular among not just coders but professionals from any discipline who was intrigued to learn its easy drag-and-drop tools and bring them into play for their use.
Dice Analytics has conducted one day Workshop on Data Science for Non-techies at Bank Alfalah. The main objective of this workshop was to enable the Non-technical employees make use of Data Science tools such as KNIME, RapidMiner, SAS, SAP and Teradata to perform Data Analytics and become proficient in Visualizing data for efficient decision making.
The workshop was led by Mr. Ali Raza Anjum, Co-Founder & Managing Director at Dice Analytics. He has 10+ years of experience in well renowned telecom companies of Pakistan. His key expertise are in domain of Data Science, Machine Learning, Big Data, Data Visualization, Data driven Marketing & Customer value management. He is currently working with World Bank and analyzing data driven patterns and facts.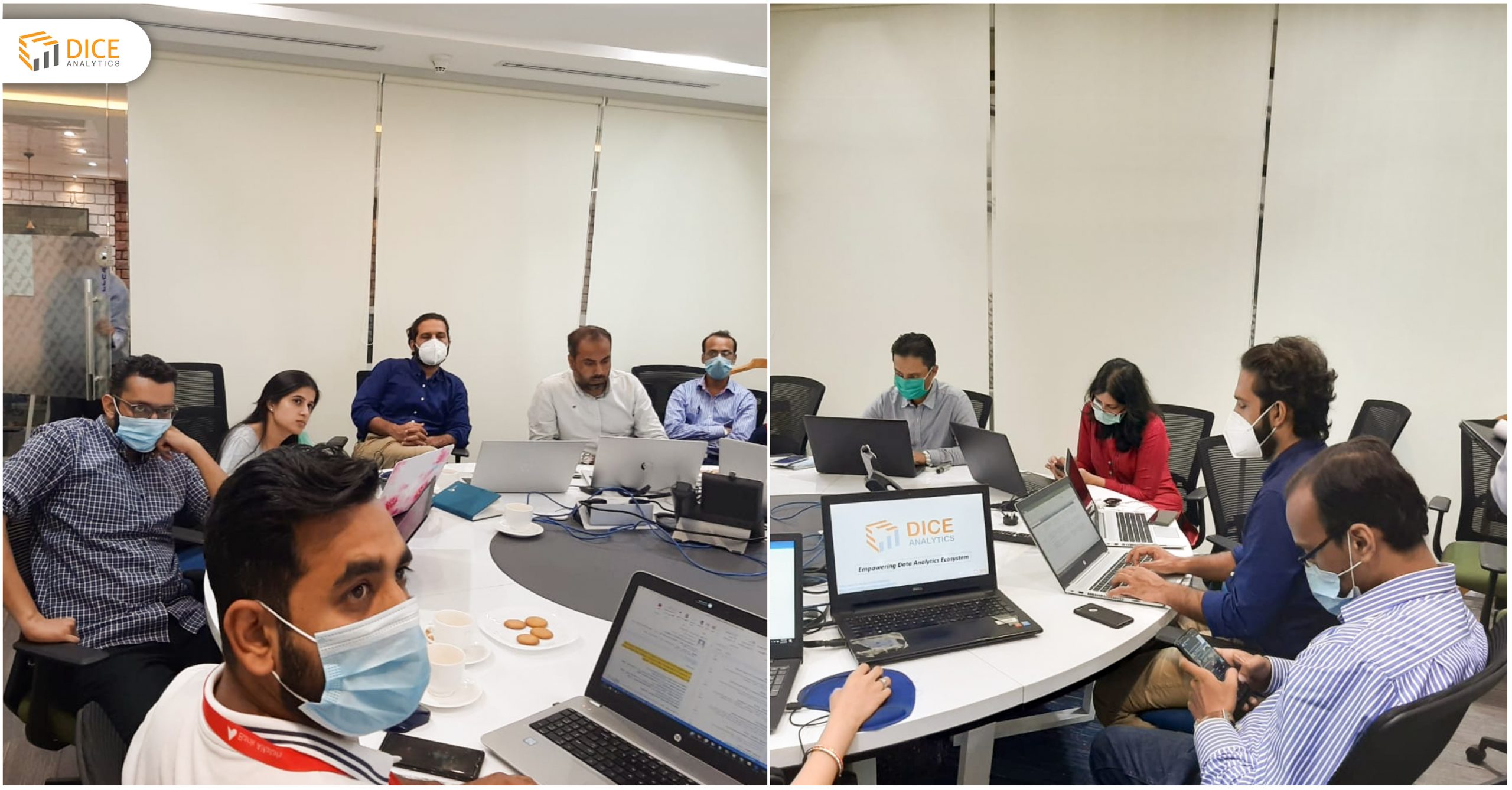 This workshop was a complete hands-on experience for employees to learn & practice the tools of Data Science with the Top Industry Expert. The trainer gave insights about all the elements of Data Science – Statistics, Tools, and Business Knowledge and discussed industry use cases in the session. The participants were encouraged to ask queries and add their valuable opinions.
The participants got the chance to explore the possible solutions of different business problems of their related industry using the contemporary Data Science tools. They availed the opportunity to network with the Industry Professional and discussed multiple scenarios with him.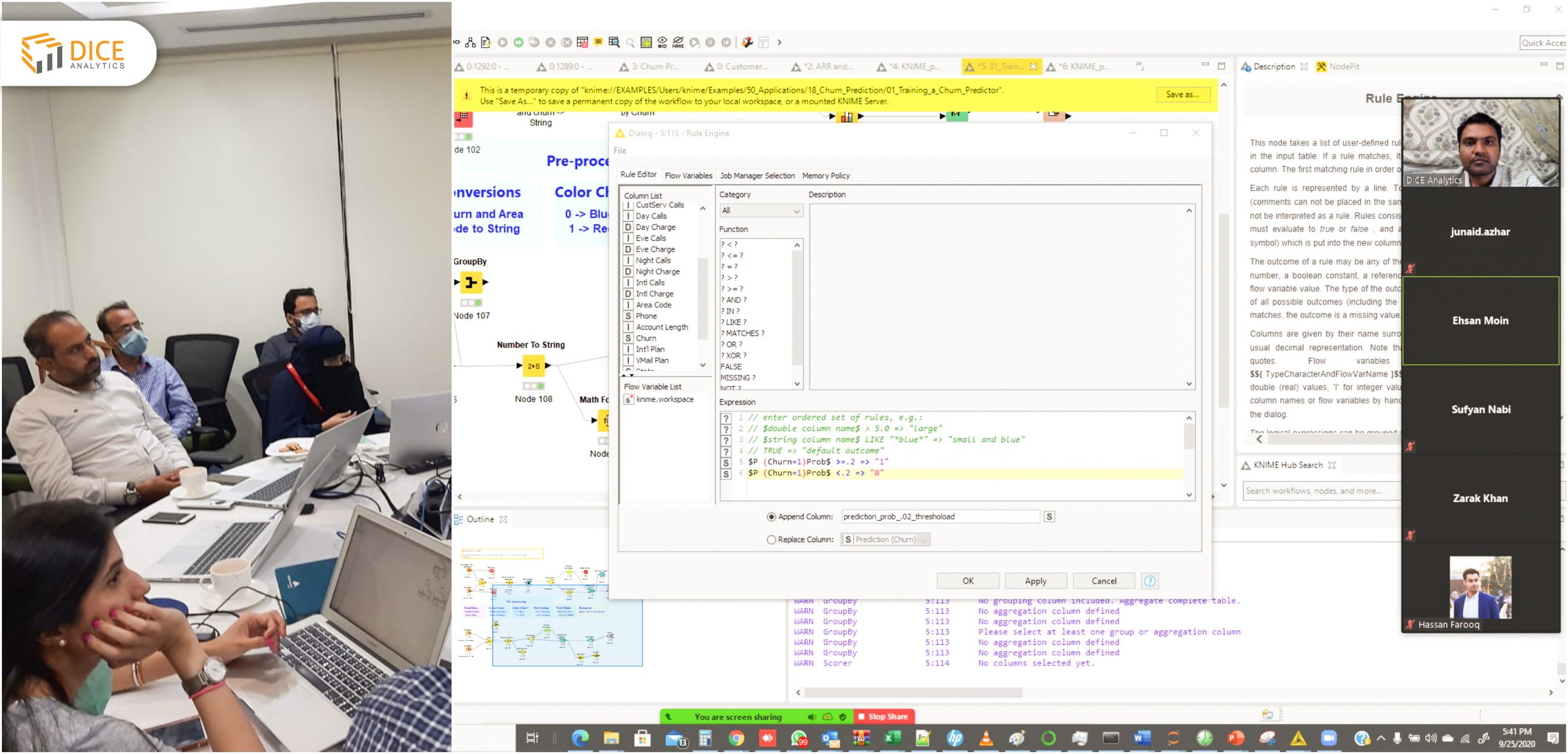 We always welcome organizations to arrange such sessions for their employees to upskill them with latest trends & technologies. Such events provide great networking opportunities as well as learning platform to everyone.
Let's meet at your work-place and learn from new experiences to make ourselves better at what we do!
Contact us at [email protected] or 051 8356065-6