Dice Analytics in collaboration with Google Developers Group Cloud has successfully conducted an awareness event on "Applications of Deep Learning in Today's World" on 5th Oct'19 at Dice Analytics, Islamabad. The event was comprised of session by industry gurus and a workshop on Deep Learning advance tools and methodologies. Professionals from dynamic industries and technology students from top-notch universities attended the event.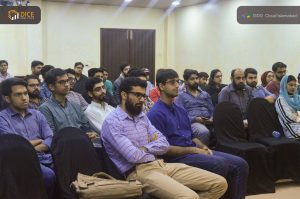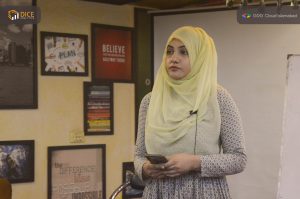 The purpose of the event was to aware the people with  contemporary Deep Learning & AI Concepts and their applications in corporate world and give them industry exposure by giving a workshop on "TensorFlow"!
Mr. Ali Raza Anjum, Data Scientist & Big Data Expert, started off the session with explanation of Fundamentals of Deep Learning & Machine Learning. He further explained the audience the difference among conventional Machine Learning and Deep Learning  along with their applications, job roles and responsibilities.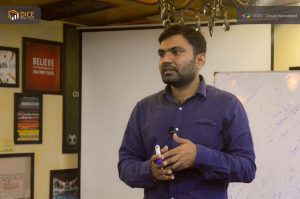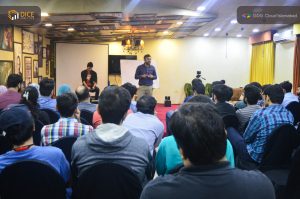 The event was then, carried forward by Mr. Imran, ML Engineer at Red Buffer, who gave an overview of TensorFlow and its uses for developers to build models and learn data patterns. He further discussed TensorFlow frameworks and Neural Network libraries including Keras.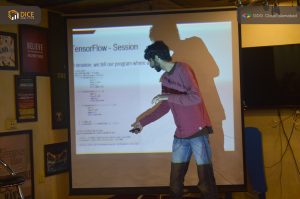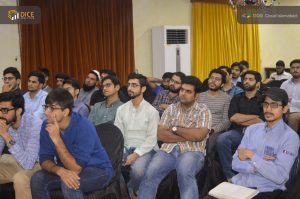 Mr Ali Zia, Deep Learning Professional, started off his presentation with background history of Deep Learning and explained the significance with the used applications such as Face Detection and Recognition.
The session was made even more productive with an add-on of TensorFlow workshop. Mr. Umair Javaid, Computer Vision Professional, along with Mr. Ali Zia demonstrated on the applications of Computer Vision and Augmented Reality. They explained how the Recommendation Engines work. Mr. Usman, a rising star,  presented his views on different applications of Natural Language Processing and  Image Captioning.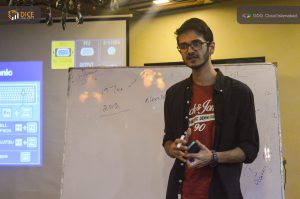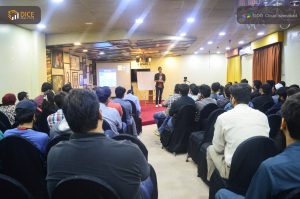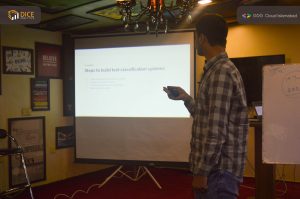 The event was  further proceeded with Q&A session in which audience interacted with speakers.