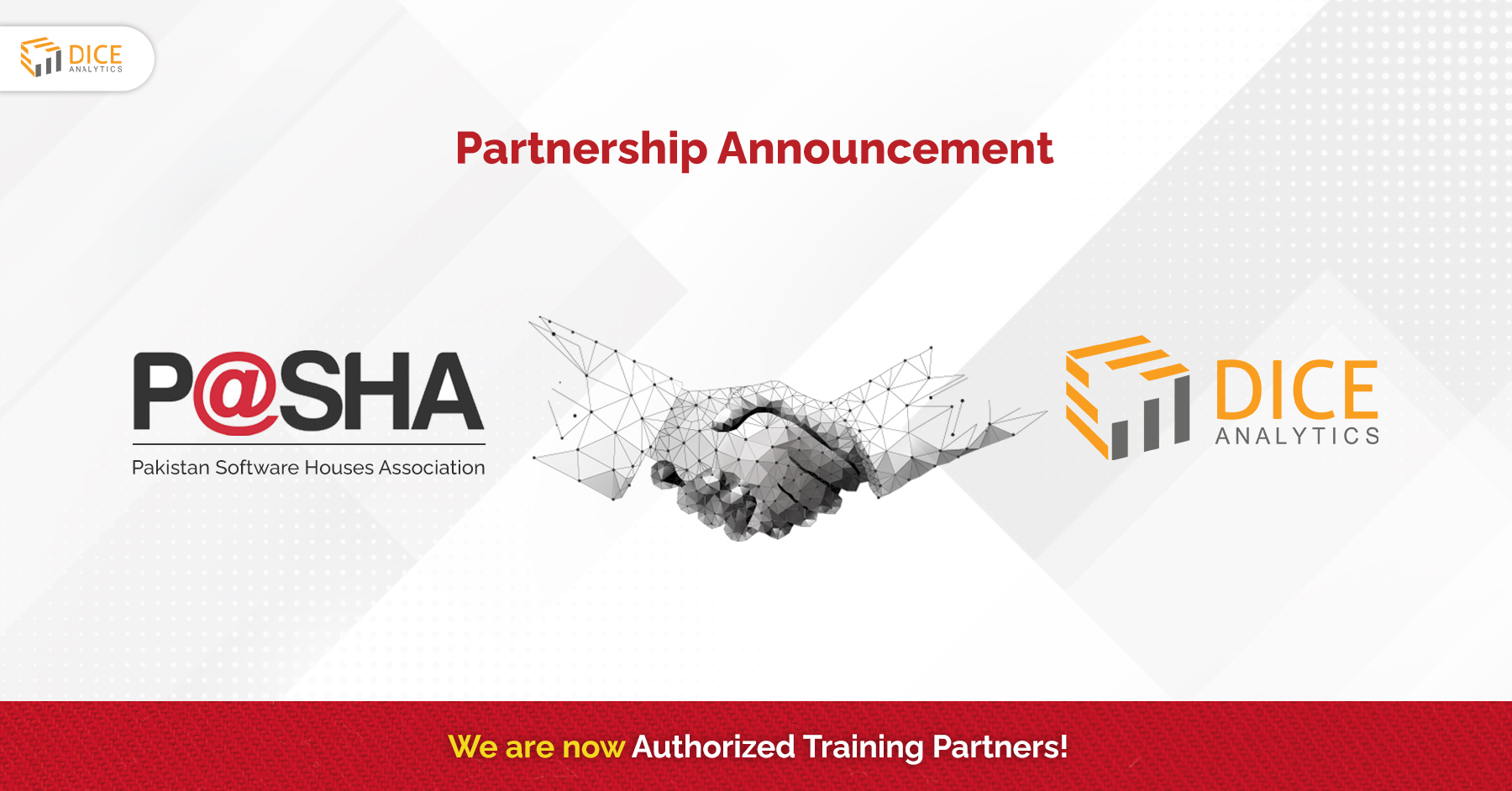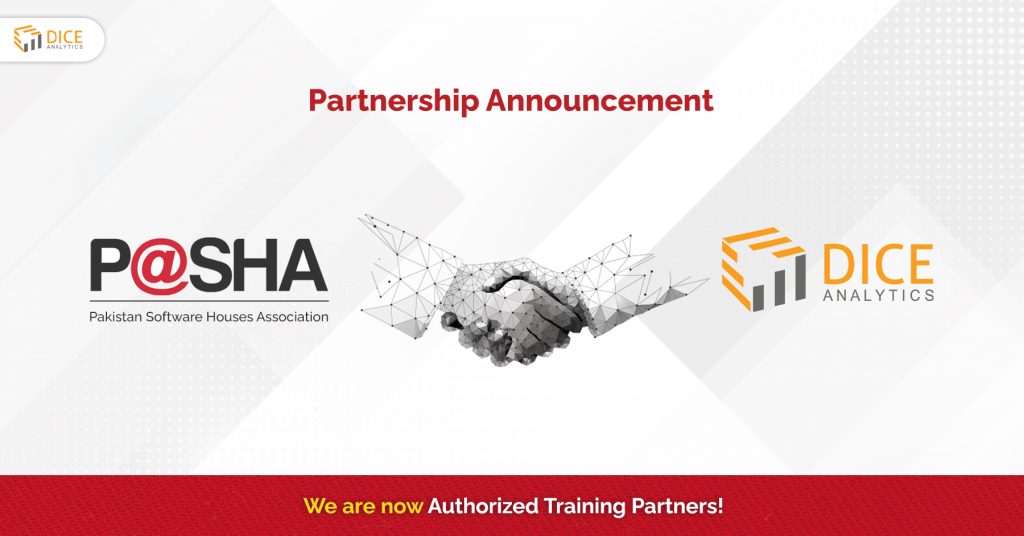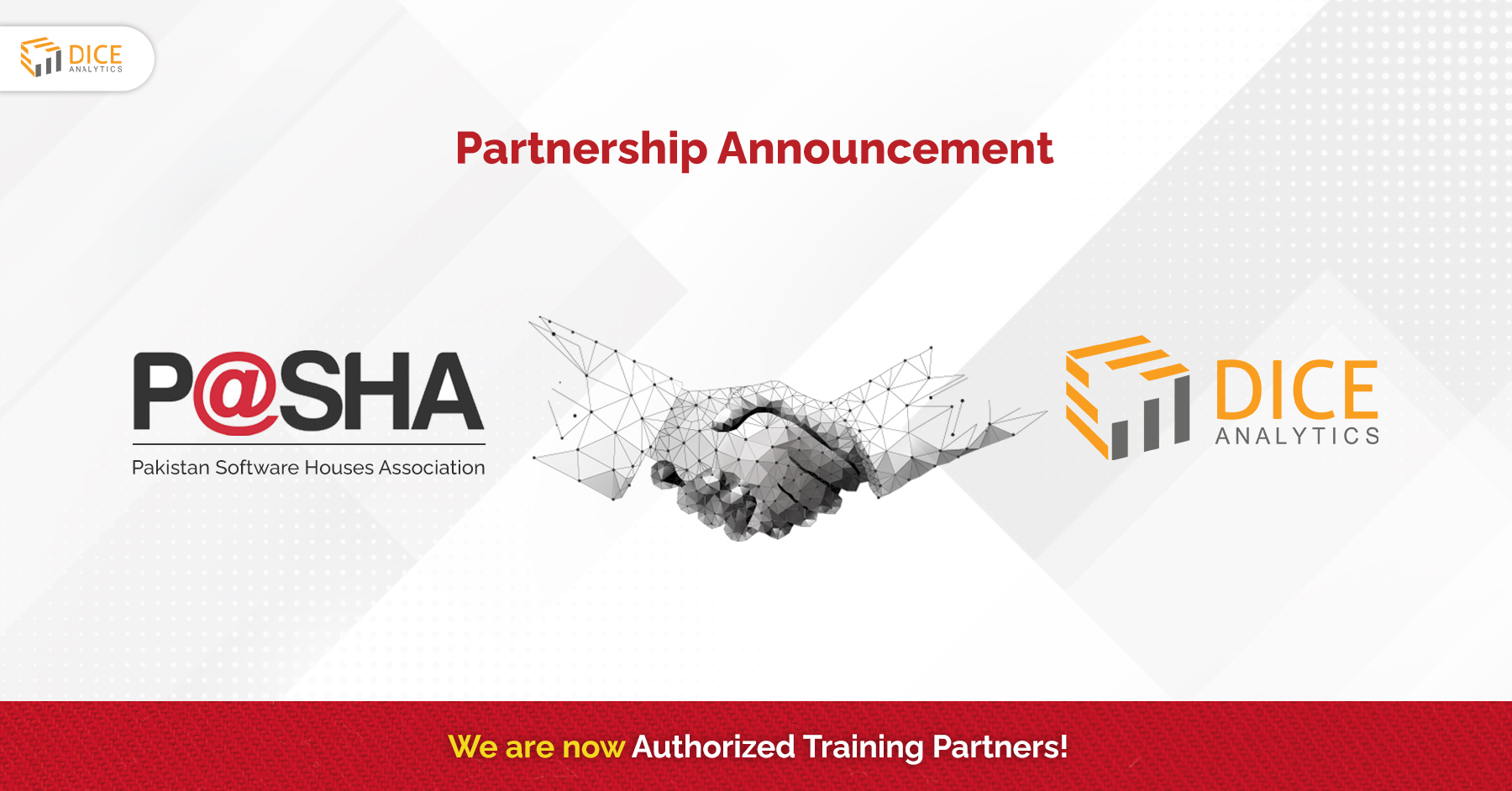 Dice Analytics is officially authorized training partners with Pasha for Skill Development Program (2021-2022).
P@SHA Skill Development and Training Committee has partnered with Dice along with other prestigious organizations in the software & IT industry to enable and empower the industry with subsidies training opportunities. We are aware about the shortage of skilled workforce experience by the industry. According to the research conducted by IT industry to analyze the training requirements. According to the insights the top technologies which were identified by the IT companies to get their resources trained within the next one year are below:
Artificial Intelligence and IoT
Cloud Technologies (AWS and Azure)
Quality Assurance and Automation
MEAN Stack/MERN Stack
Mobile App Development
Agile Methodologies
Big Data and Blockchain
We are extremely excited for this partnership with P@sha to address the growing demand &  supply gap in the digital skills market.
We in collaboration are determined to offer training tracks on priority skill areas!