Free Seminar: Internet of Things (IoT)
Internet of Things is an emerging field that has enabled people to transfer data without human interaction. Its application has increased the efficiency of operations due to which the organizations are more prone to learn and implement the solutions of IoT. To increase the awareness,  Dice conducted a session on Internet of Things (IoT) in Islamabad on Saturday, September 14th 2019. Around 200 people including C level and middle tier employees from multiple industries and students from top-notch universities with technical background attended the event.
The session was held with the motive of delivering the importance and application of IoT in Industry 4.0.  The speaker, Mr. Hassan Ijaz with industry experience of 10 years led the event and explained the core concepts and discussed about Architecture, Components and IoT Network Management and its implementation in industry. Further the discussion was extended to Platforms of IoT and market demand & opportunities in the field.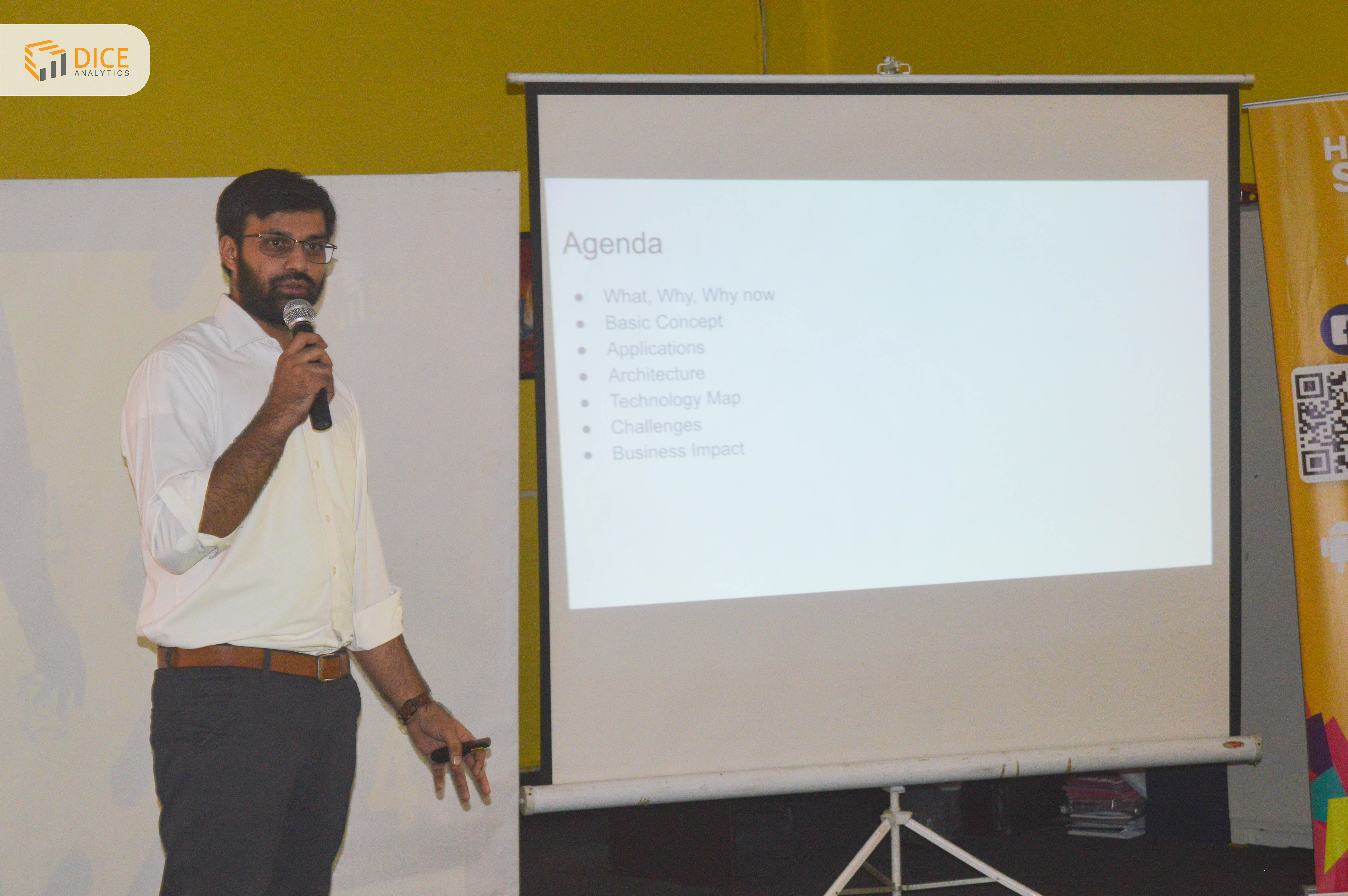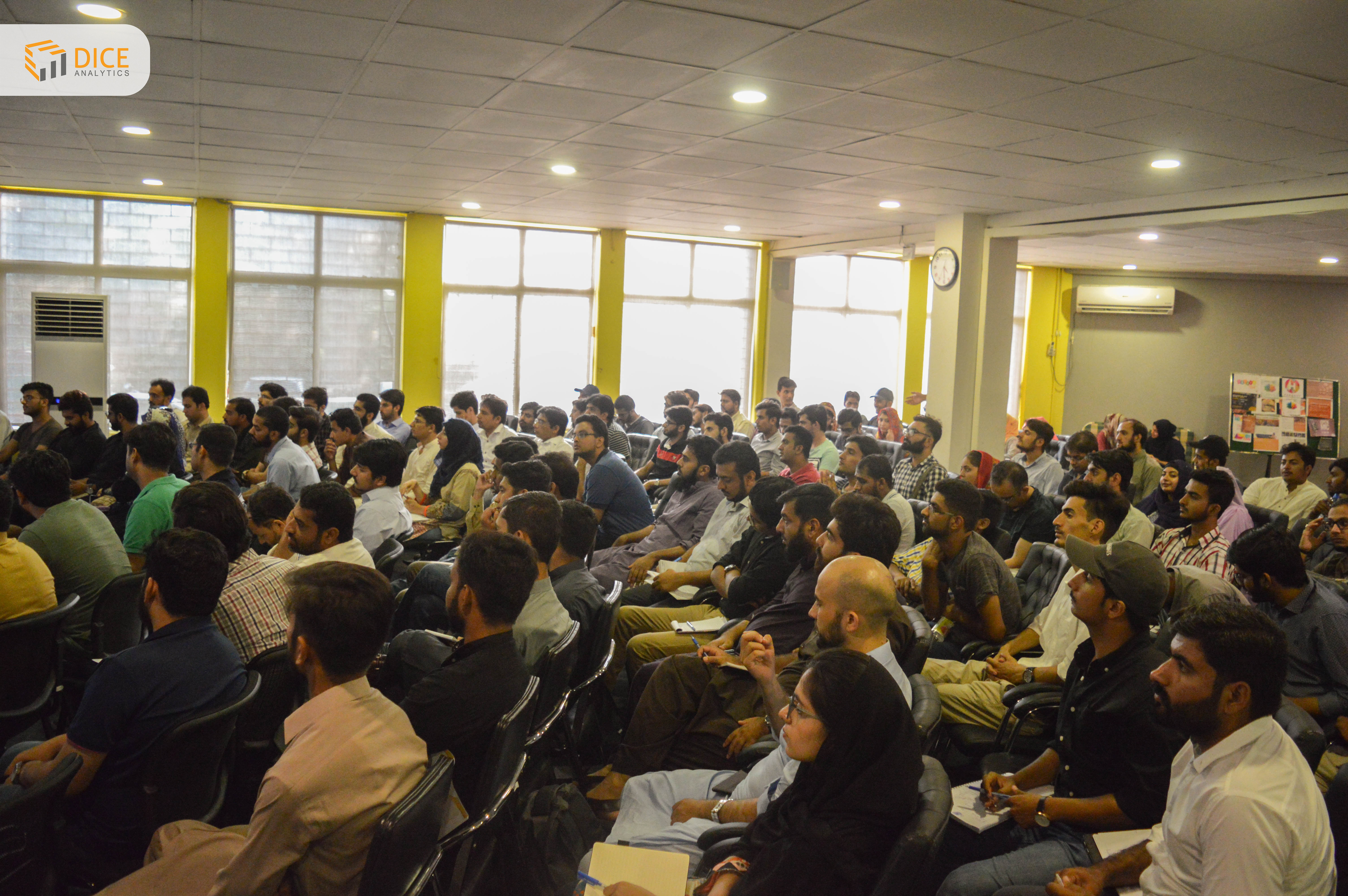 The seminar was further followed by a Q&A and networking session. The audience actively participated and asked different questions related to technologies associated with Internet of Things (IoT). The session was concluded with a demo session by Mr. Hassan using Raspberry Pi and Node MCU to show the practical implementation.