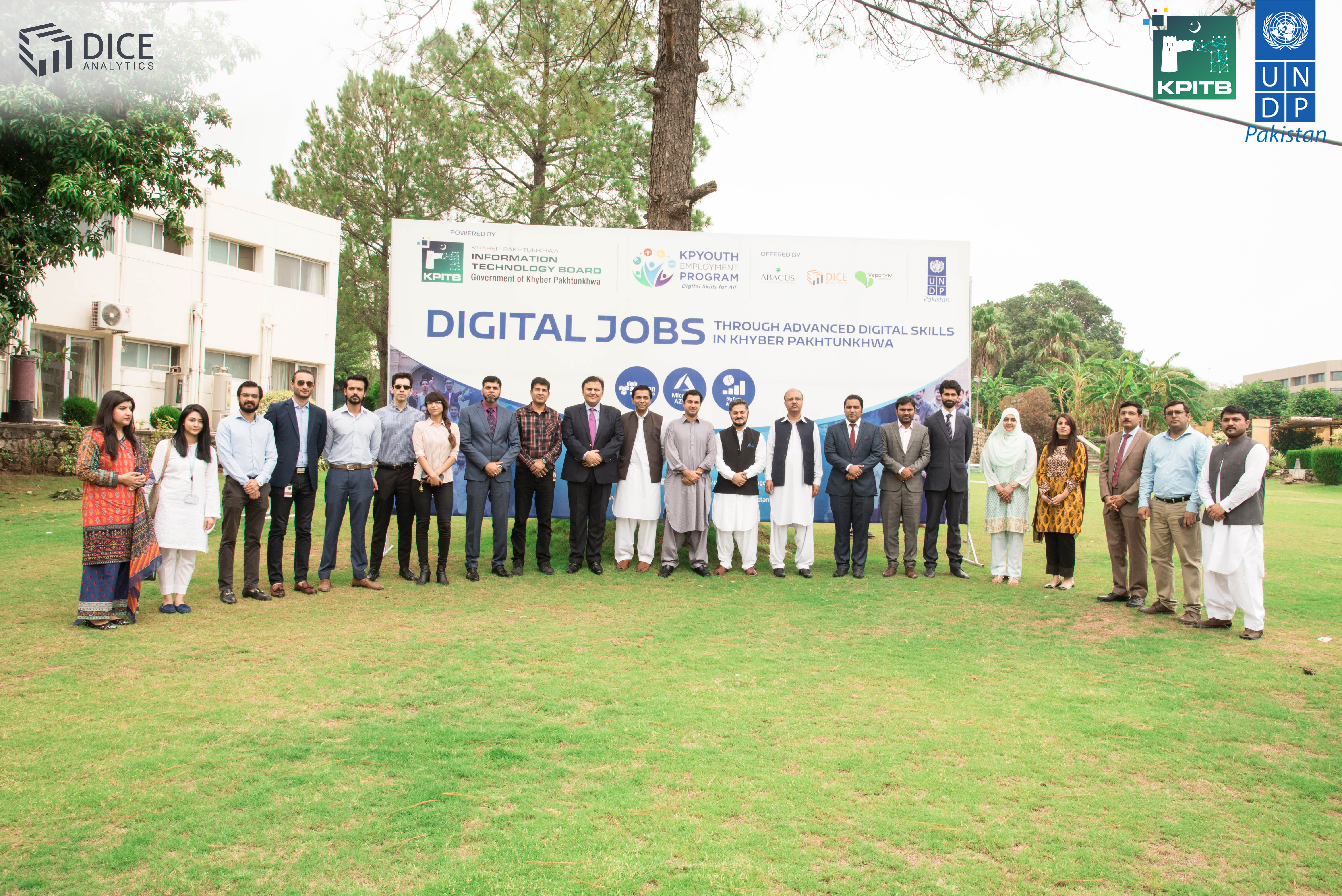 Launch of Advance Digital Skills Training in partnership with KPITB and UNDP Pakistan!
Dice Analytics stands with UNDP Pakistan and Khyber Pakhtunkhwa Information Technology Board (KPITB) to train and empower the youth of KPK to start off their careers as Big Data Professionals under the "KP Youth Employment Program". The program aims to equip the youth of KPK with the advance and industry required digital skills and certifications to kick-start their careers!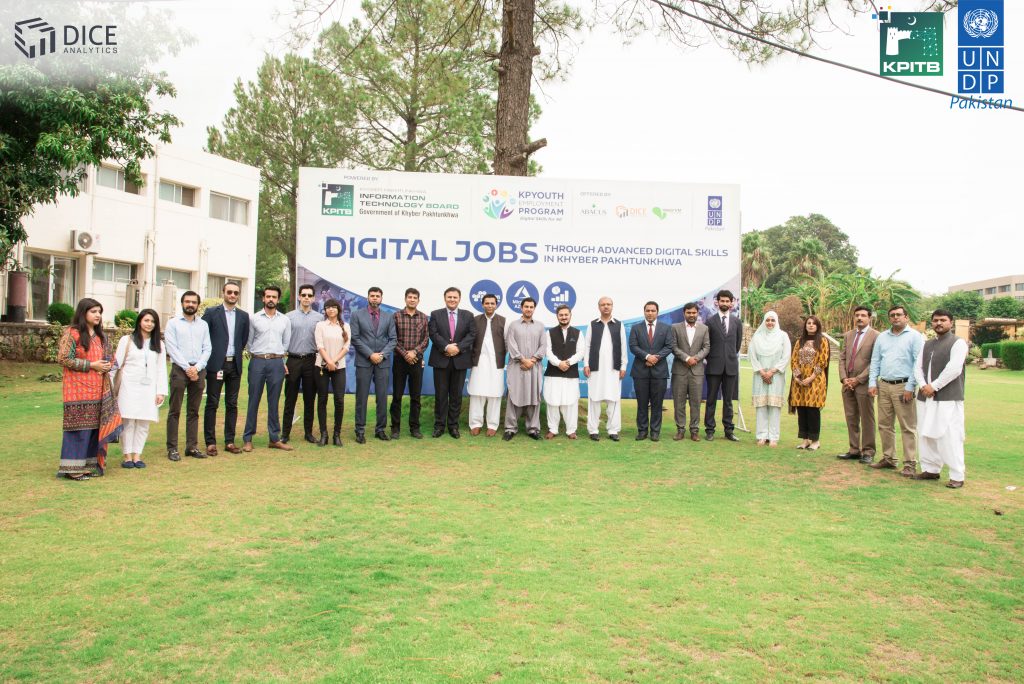 In the inaugural meeting for "Digital Jobs Through Advanced Digital Skills in KP" held in KP House, Islamabad, it was worthwhile to discuss through the alike vision, Youth Empowerment, of all the parties of this program being powered by KPITB, funded by UNDP Pakistan and being organized by Abacus Consulting, Dice Analytics and VaporVM.
Dr. Shahbaz Khan (Managing Director, KPITB), Mr. Asim Jamshed (Director, KPITB), Mr. Shoaib Khan (Project Manager, KPITB), Mr. Akbar Durrani (Youth Empowerment Specialist, UNDP Pakistan), Ms. Zara Qaiser (Youth Economic Empowerment Officer, UNDP Pakistan), Mr. Umer Chaudhry (CEO, Dice Analytics), Mr. Ali Raza Anjum (Big Data Consultant, Dice Analytics), Mr. Umer Javed (Vice President, CET at Abacus Consulting), Mr. Nadeem Ahmad (Assistant Vice President, CET at Abacus Consulting), Mr. Muhammad Shoaib Irtaza (CTO, VaporVM) and Mr. Haider Khan (Senior Program Manager, VaporVM) were present in inaugural meeting.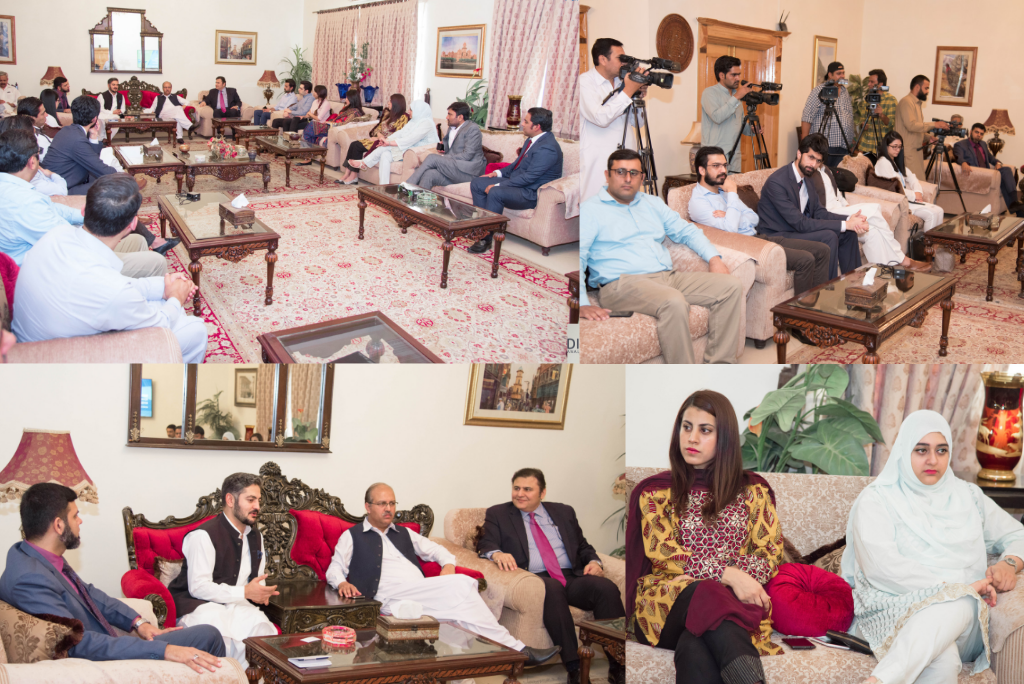 Dr. Shahbaz Khan (Managing Director, KPITB) started with sharing the vision of KP Youth Employment Program which is to reduce the industry academia skills gap by providing Advance Digital Skills trainings that enhance employability in a changing economy.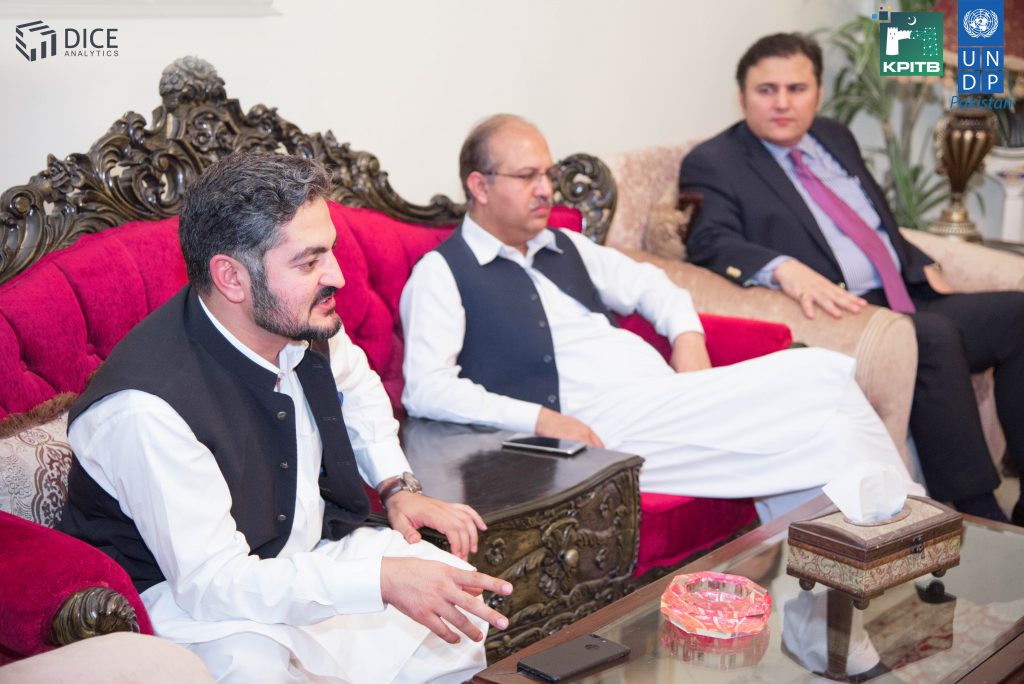 Mr. Akbar Durrani represented UNDP Pakistan and shared the expectations from this initiative that the youth is a critical force for shaping human development so it's rewarding to invest in youth by providing them with quality education and employment opportunities. He especially encouraged the executors to invite women of Pakistan to this program to empower them and achieve gender equality in tech industry.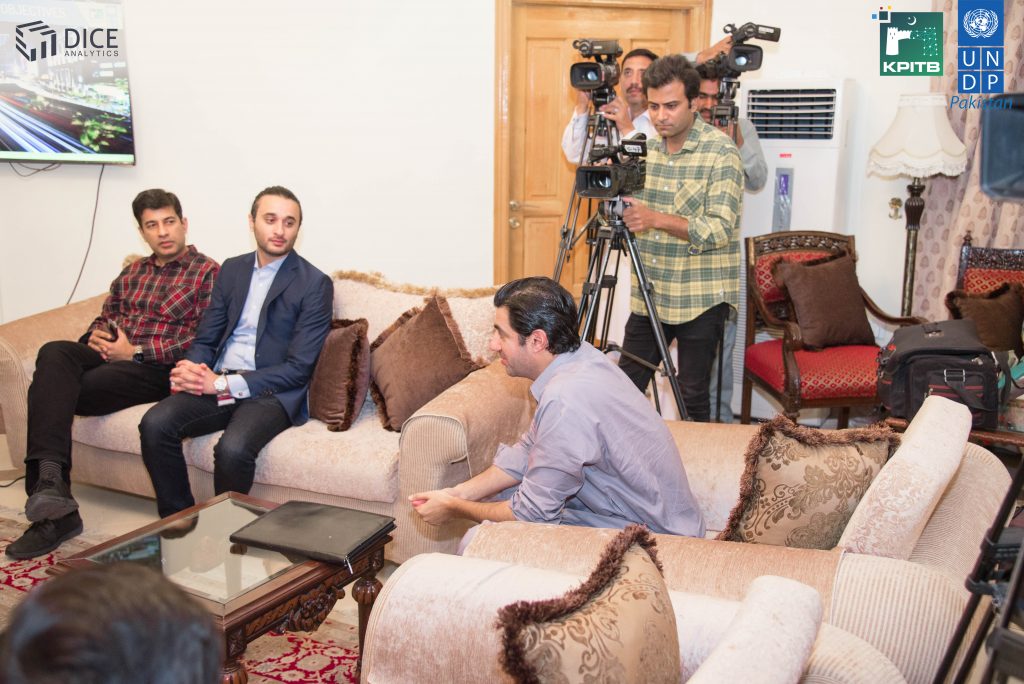 Mr. Umer Javed (Vice President, CET at Abacus Consulting) told that their experts will be delivering Amazon Web Services (AWS) training to 500 trainees in this program. Further, he added that as per Magic Quadrant report, AWS has been a leader in the Infrastructure as a Service (IaaS) for the 9th consecutive year and predicts increasing trend in terms of employment opportunities.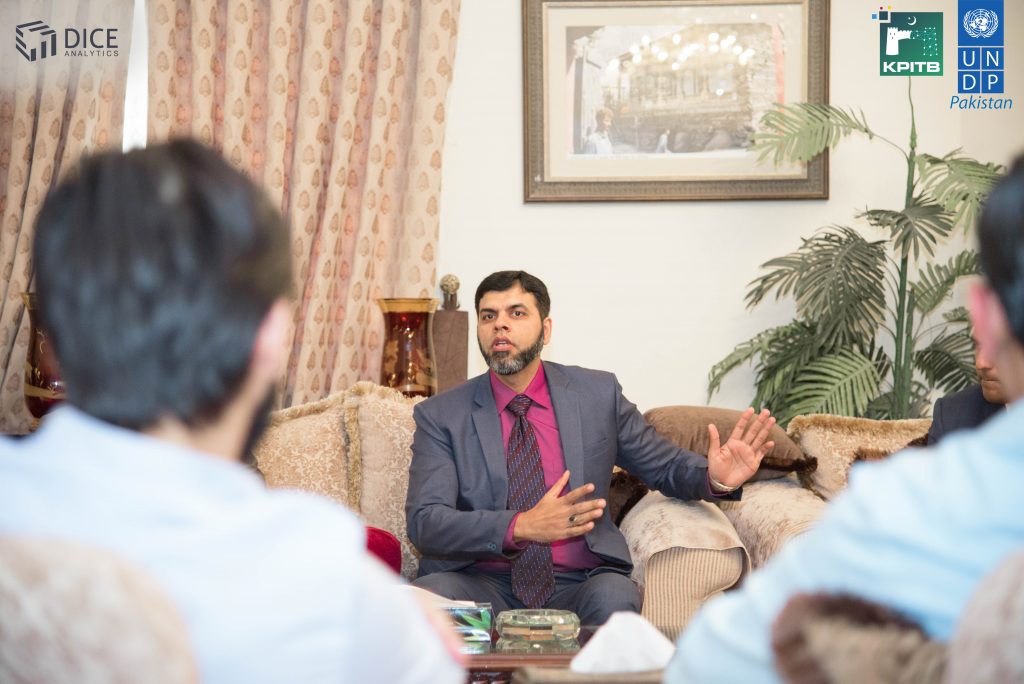 CEO of Dice Analytics, Mr. Umer Chaudhry, presented in meeting that Dice is one of the pioneers in initiating Big Data trainings and certifications in Pakistan and has built associations with high-tech industries to place resources trained by Dice in domain of Big Data and Analytics. He further shared the strategies and approaches of how Dice would be an assisting hand in accomplishing the objectives of this program by training 500 trainees on Big Data Analytics to be a Cloudera Certified Associate (CCA) Data Analyst. Dice Analytics would be continuously providing mentor ship services to the trainees until they complete the certification process in Big Data skill set.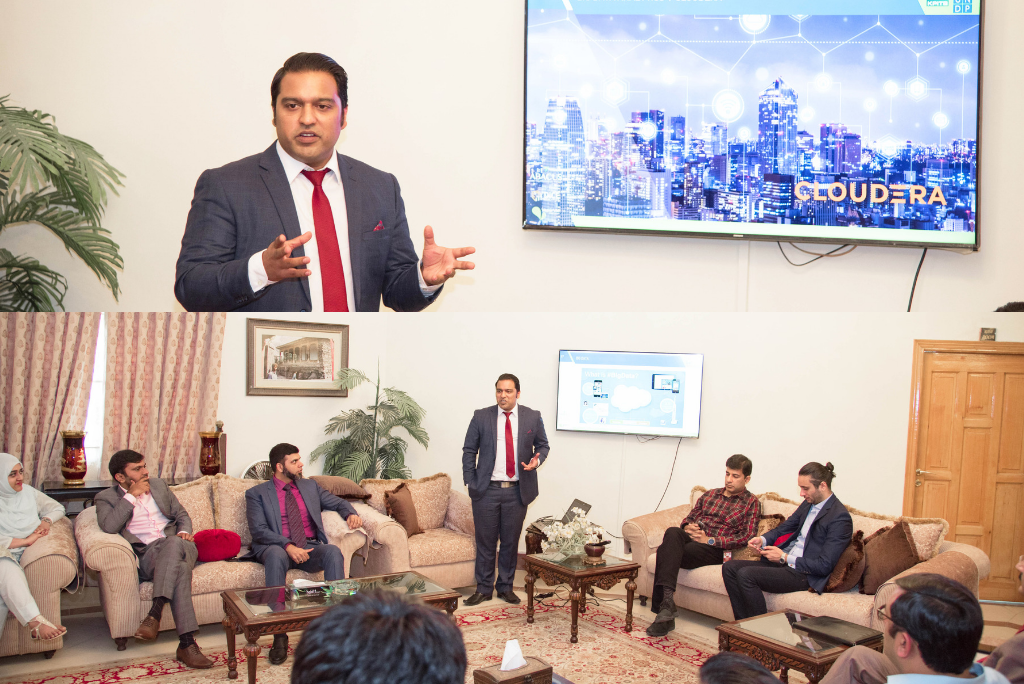 Mr. Haider Khan (Senior Program Manager, VaporVM) shared that their experts would be training 200 candidates of this program to be professionals of Microsoft Azure (MCSD: Web Applications) and they will be expanding candidates' cloud skills to meet future business needs with these certifications.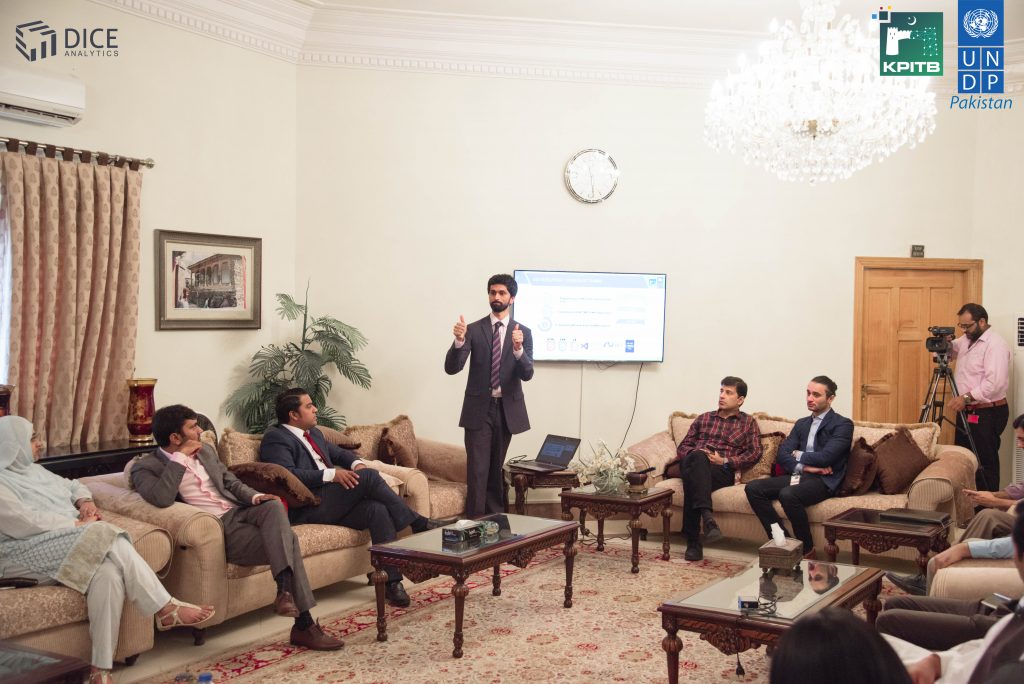 To summarize, this program to train the 1200 candidates has been designed while considering the market trends, job opportunities and income scales. This program is now awaits the passionate and keen learners to get up-skilled and assist flourishing Pakistan's economy.