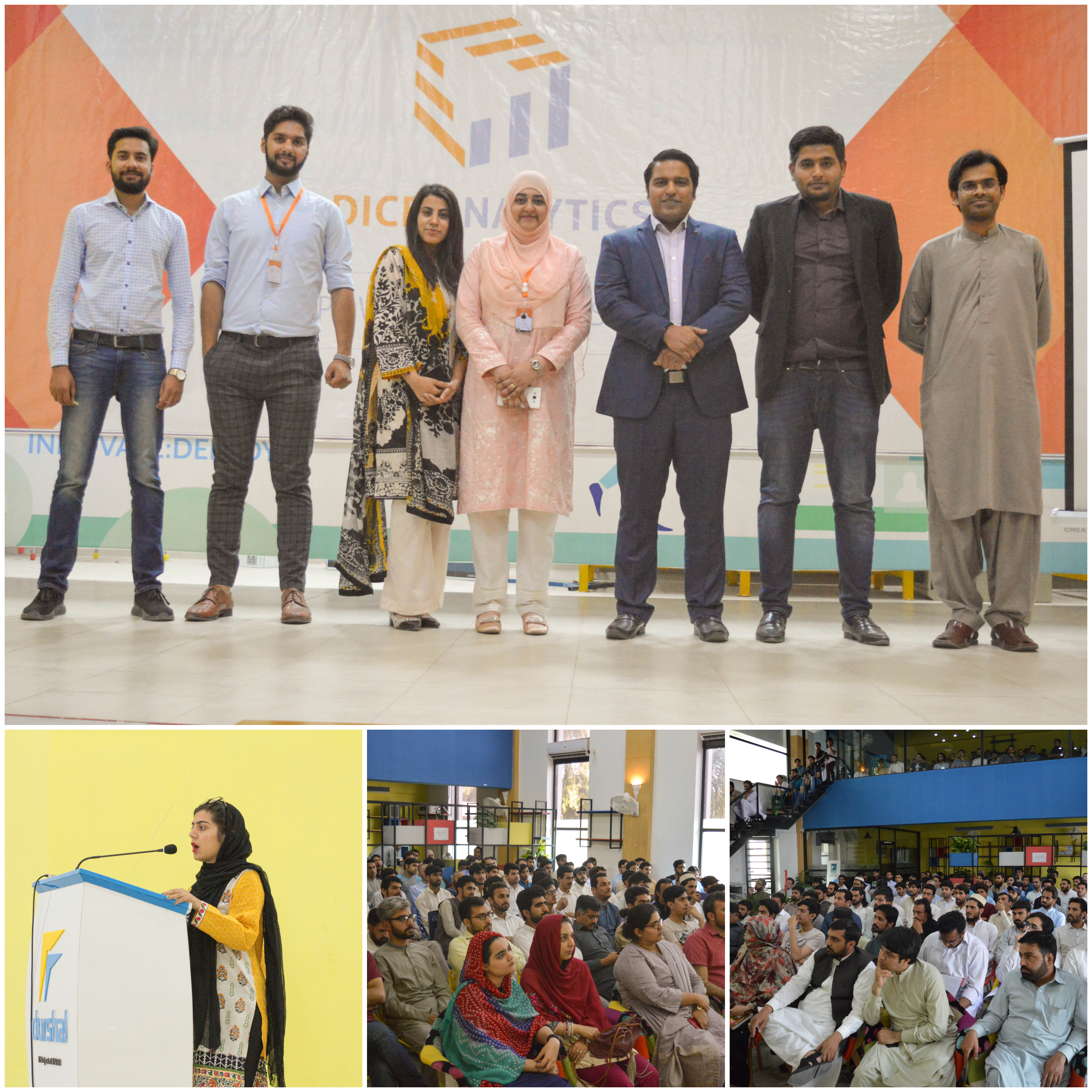 ---
Dice Analytics has successfully achieved yet another milestone by expanding its footprints in Khyber Pakhtunkhwa's largest city Peshawar on 4th May'19!
A Victorious Launch in Peshawar begun with a Grand Seminar on Artificial Intelligence & Big Data!!!
The objective of this seminar was to aware the people of KPK about different pillars of Big Data Ecosystem and applications of Artificial Intelligence in today's advance and competitive world! The Seminar included informative and networking session and it was a wonderful experience to greet with working professionals and students from tech background.
The session on AI & Big Data for opening ceremony took place in the Durshal, Peshawar! The session began with Recitation of Holy Quran followed by National Anthem.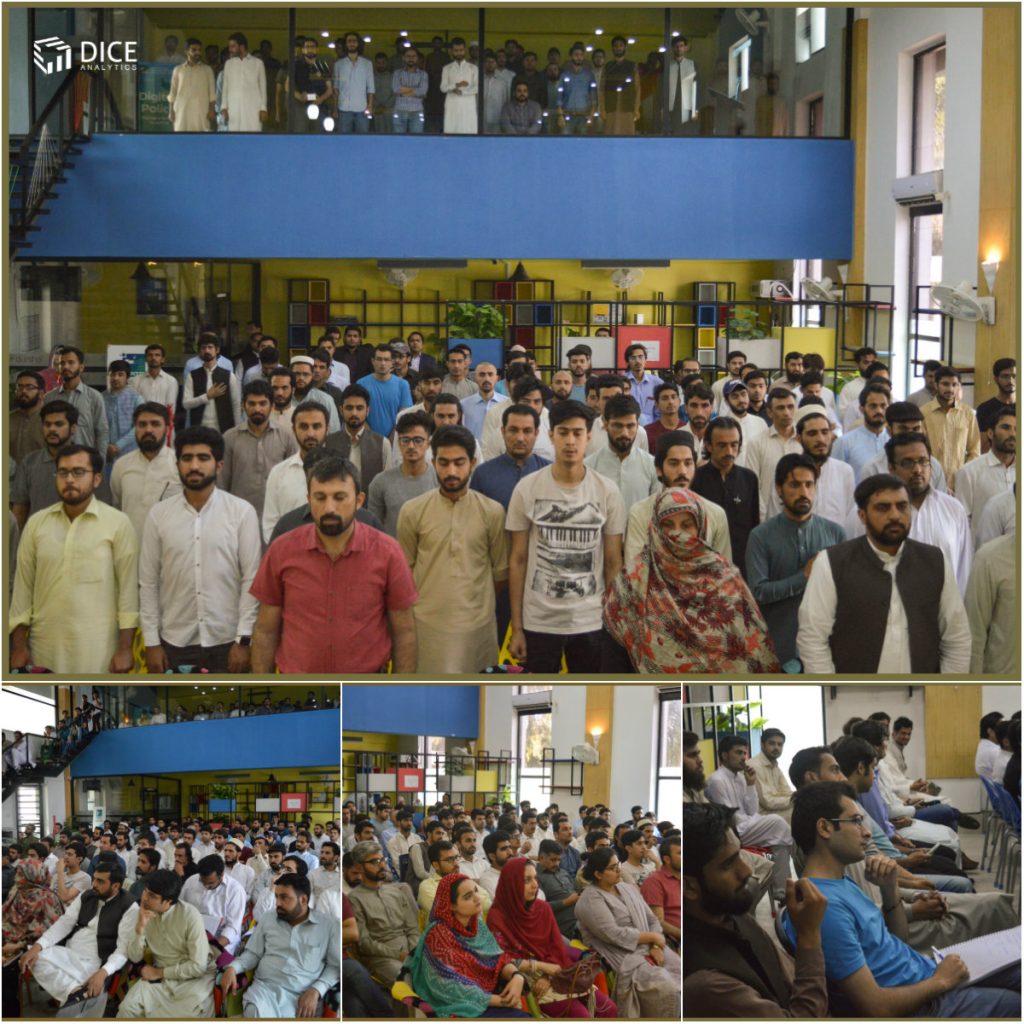 Mr. Nouman Mir, Big Data Expert addressed the audience about the fundamental concepts and the applications of Big Data. He instructed the audience about advance big data tools and technologies including Hadoop, Spark, Pig, Hive. He also mentored the audience by guiding that how they can pursue or excel in their careers with these advance fields.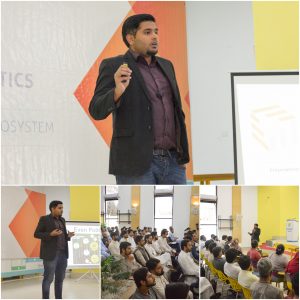 Mr. Ali Abbas, our AI Practitioner discussed about the applications of artificial intelligence in enterprise, consumer, and government markets. He also shed the light on the use cases & value propositions of artificial intelligence, machine learning & deep learning in specific industries, and the key industry players who are shaping the next stage of market evolution.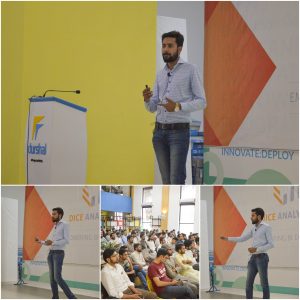 In the end, CEO of the Dice, Mr. Umer Chaudhry was invited on stage to share his thoughts with the KPK people. He motivated the audience by discussing how important it is for economies to grow and adopt the technologies at the right time. He further talked about that how important it is for our youth to be part of this adoption to help us to empower the data analytics ecosystem in the whole Pakistan!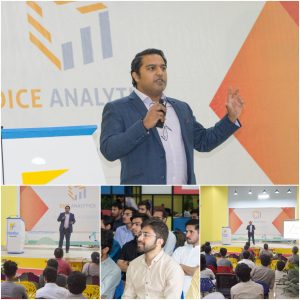 To honor the guests, Mr. Umer Chaudhry distributed the shields of appreciation to Mr. Shoaib (Program Manager, Youth Employment Program, KPITB), Mr. Zahid Nawaz (Program Manager, Durshal) and Mr. Haneef Jang (Program Coordinator, Durshal).

To appreciate the volunteers of this event, our speakers Mr. Nauman and Mr. Ali distributed the certificates among them and applauded their amazing efforts!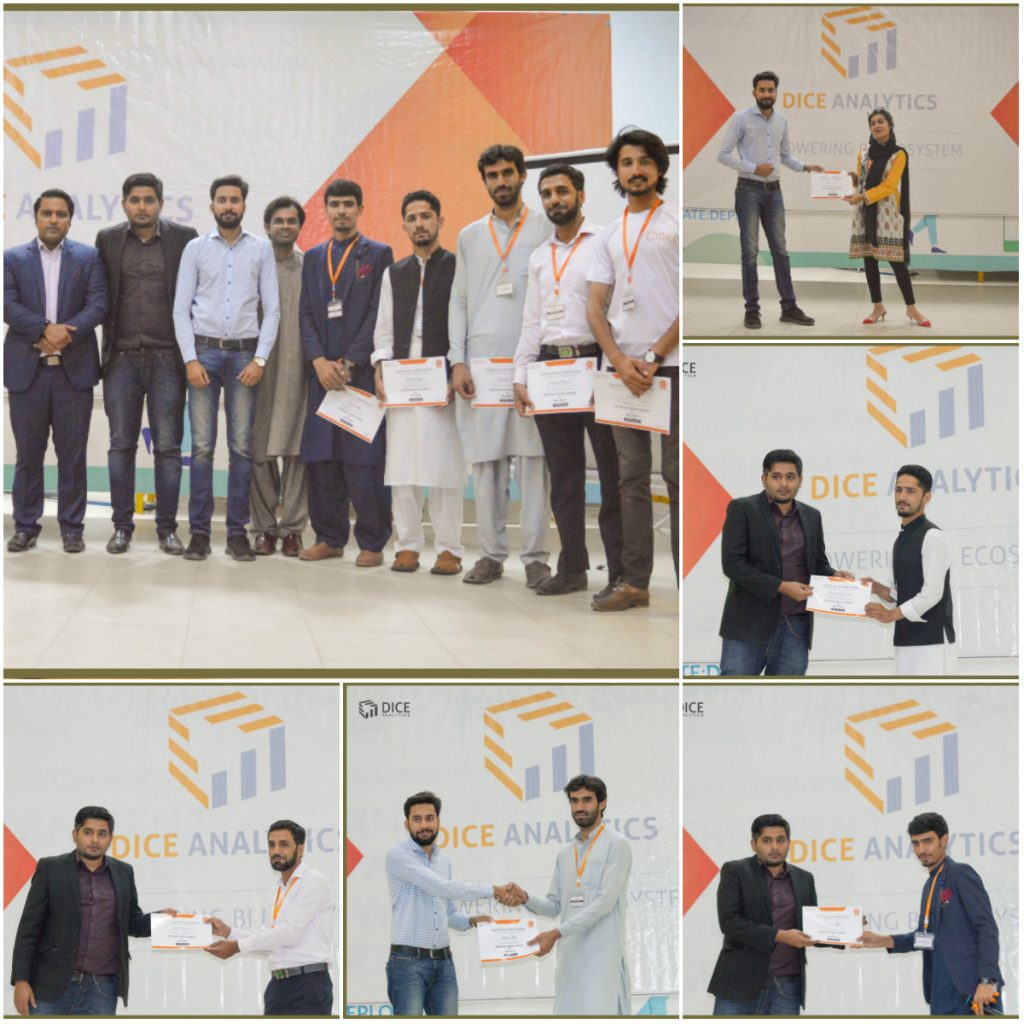 In the networking session, attendees interacted with industry professionals for career consultancy in the data analytics domains such as Big Data, Data Science, Deep Learning, Machine Learning! Audience also gave the feedbacks regarding this event!