Investing in technology is top of mind for business owners — with 44% saying they plan to invest in resources related to the Internet of Things, or IoT-connected devices, for their business in 2020 – CNBC
Keeping in view the current hype of the topic, Dice Analytics conducted a free session for understanding the concepts of Internet of Things and learn more from live demonstration. Mr. Hassan Ijaz and Mr. Hassan Iqbal were invited as the guest speakers at the event. They both are very experienced, well knowledged and expert in their domains.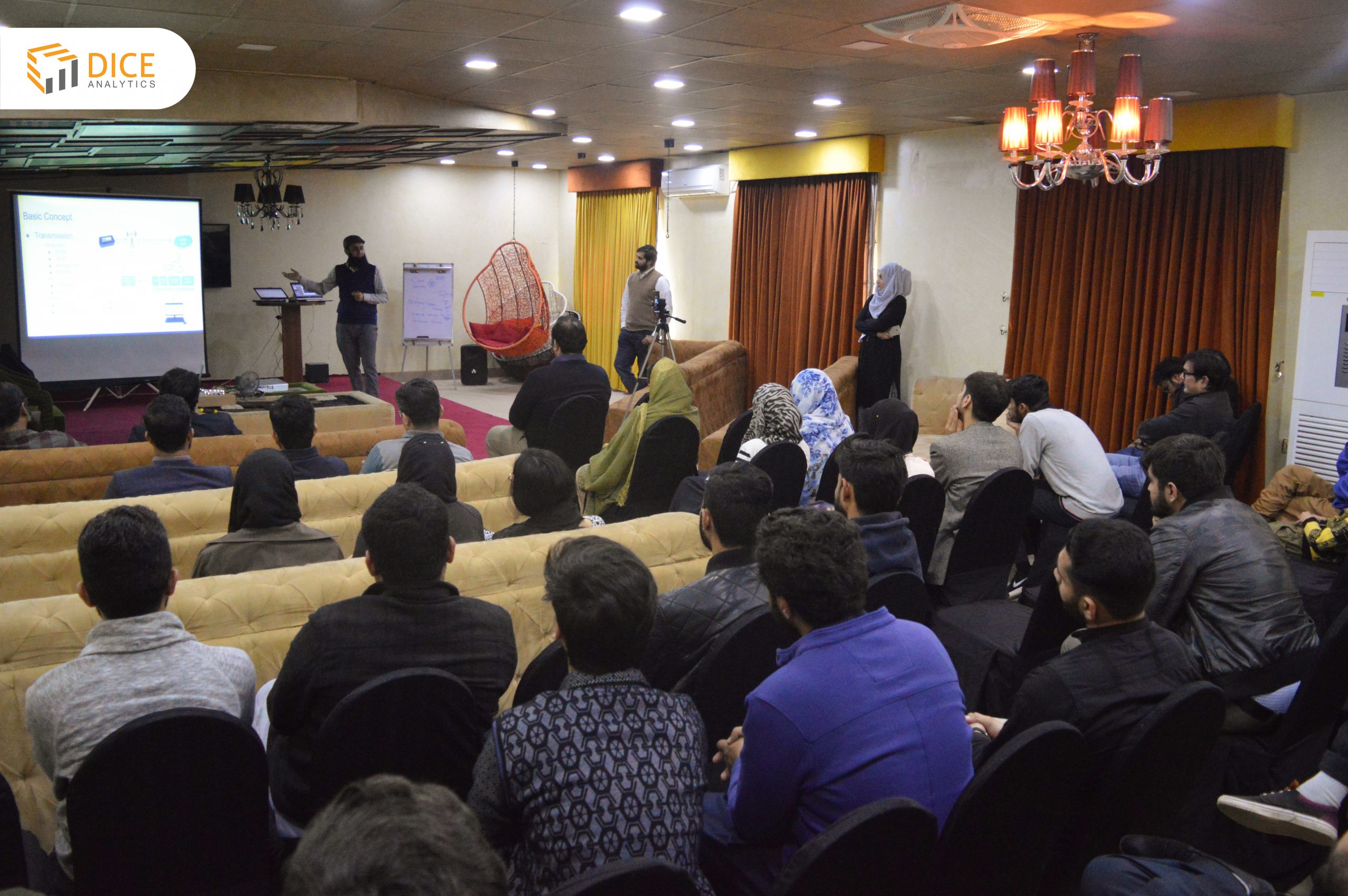 Ms. Huma started the session with a brief introduction of Dice Analytics, its core services and contribution in Data Analytics Ecosystem.

Afterwards, Mr. Hassan Ijaz extended the session with the introduction & fundamentals of Internet of Things and then enlightened the audience about the history of IoT as the first IoT device of coke vending machine in 1970s and now how it has evolved to IoT sensors in refrigerators which are supposed to make life of consumers more easier. He discussed about the evolution of Machine to Machine to Internet of Things, deployment of IoT in major organizations like Amazon, Keeptruckin and the impact it generates in the industry.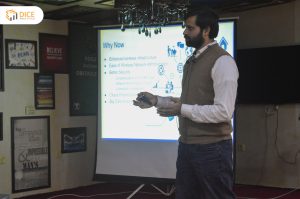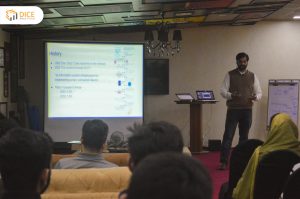 Mr. Hassan Iqbal gave an extensive talk about the working of IoT sensors, the data storage on nodes and how we can analyze the data using a right mechanism to make effective decisions. He shed light on the the relevant career opportunities for tech geeks in this booming field and how one can get skilled in order to avail them.

The session was followed by a brief discussion on the complete course outline and a demonstration on IoT hardware devices where Mr. Hassan demonstrated IoT enabled devices that were connected over the Internet through his smartphone which was acting as a node and all the data was being fetched by it and shown on the software synced with it. The demo was shown for the purpose of clarity of the audience.

At the end of the session, the attendees got the chance to meet with speakers in person and discuss any further queries about the concepts and ask about the complete course of Internet of Things.